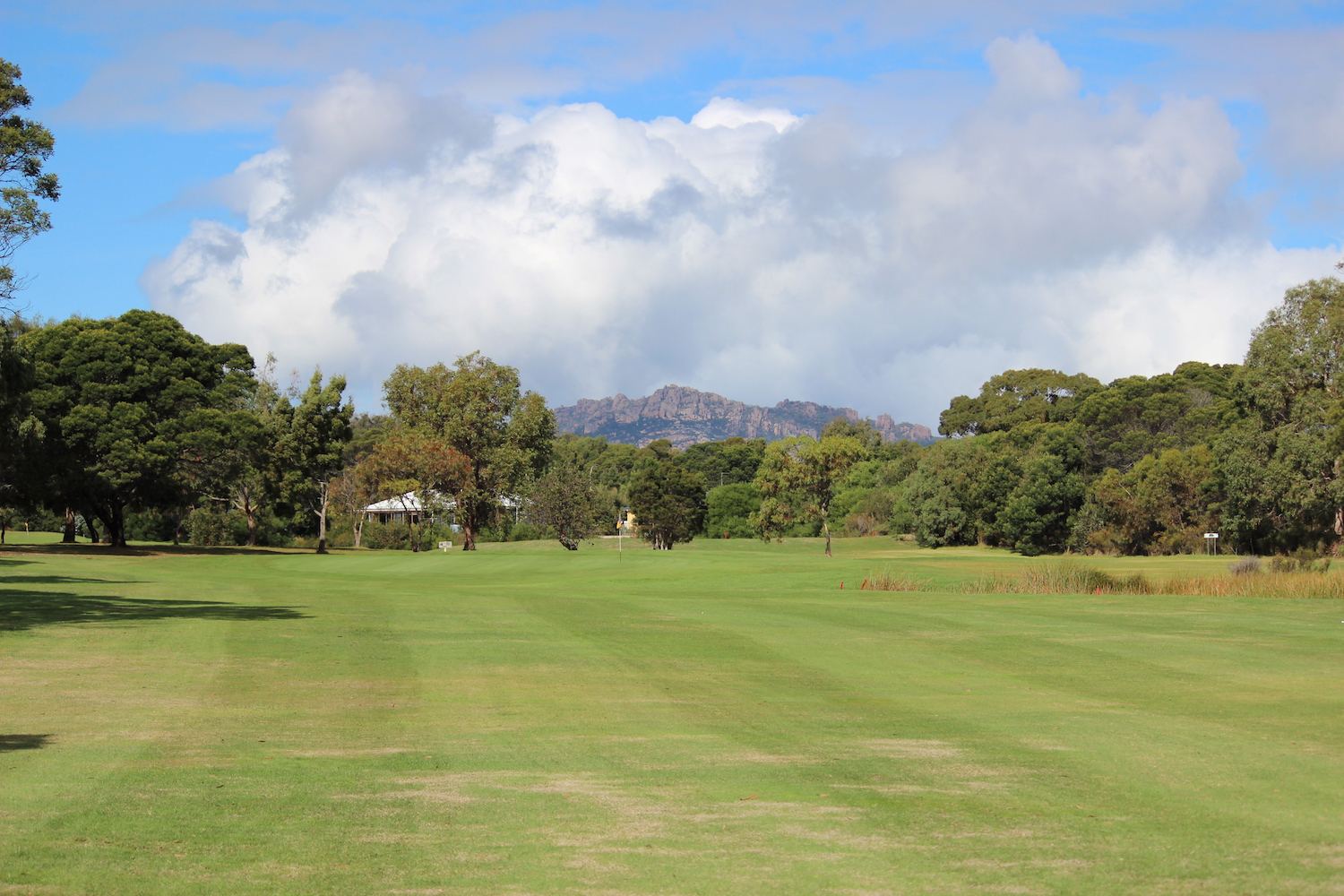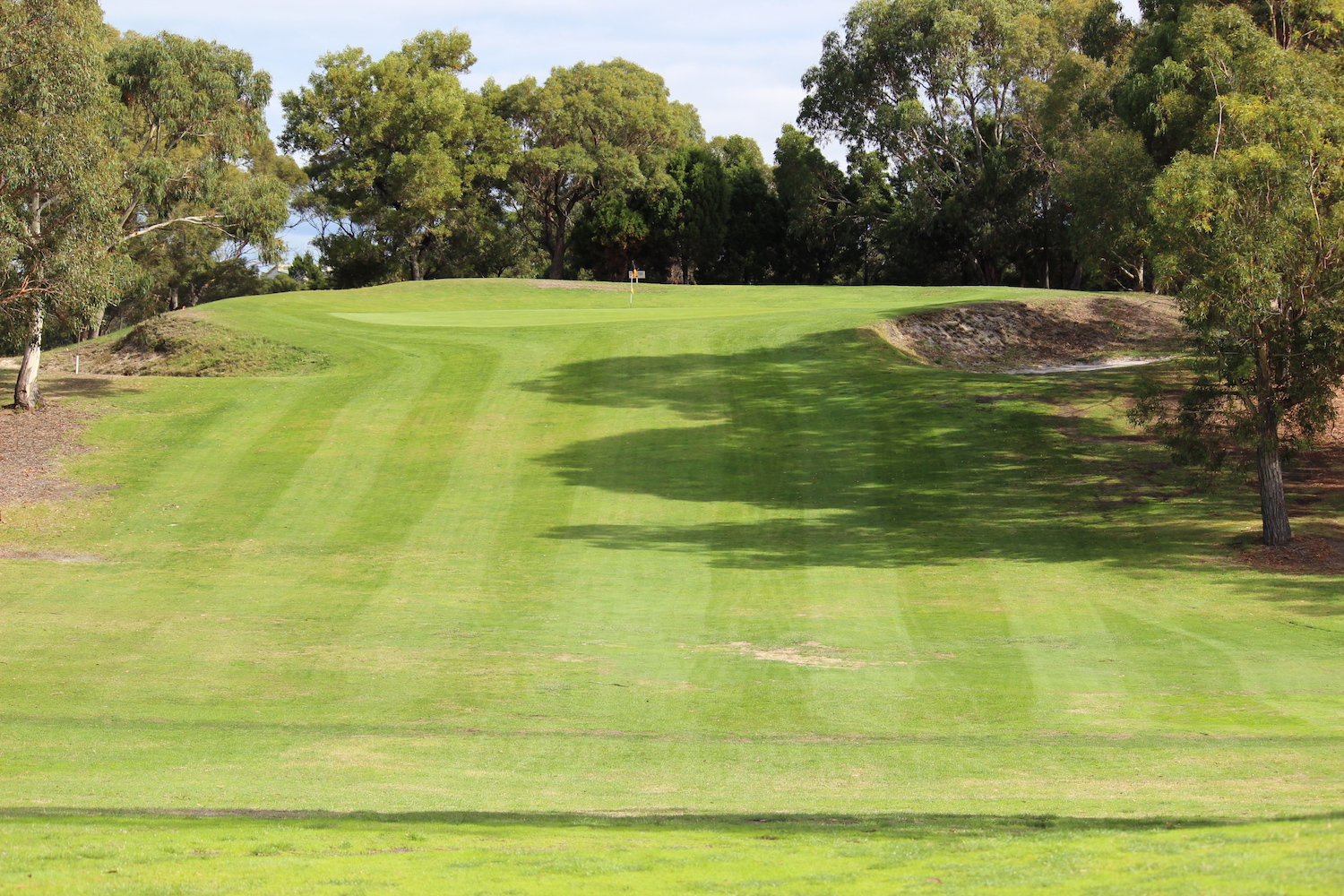 The course is open 7 days per week, daylight hours.
COURSE DETAILS
Hole 1 Par 3 Men 155 - Ladies 117
Another tough par 3 with an elevated green with a bunker on the left, large tree on the right and steep ungroomed surrounds behind.
Hole 2 Par 4 Men 387 metres - Ladies 316 metres
For men the hardest hole on the course to make par. Slight downhill with a left dogleg at the 150 m mark.
Good sized green but bush encroaching on three sides requires accuracy for your approach shot.
Hole 3 Par 5 Men 436 metres - Ladies 371 metres
A straight hole with a narrow entry between two large dams at the 100 metre mark hitting up to a large elevated but sloping green.
Hole 4 Par 3 Men 105 metres - Ladies 101 metres
An up hill shot to an elevated small green which is protected by three bunkers and a steep and rough surrounds behind. Requires accuracy to make par.
Hole 5 Par 5 Men 505 metres - Ladies 460 metres
Elevated tees with a dog leg to the left requiring two good shots to reach the 150 mark on top ofthe second rise to sight the green. Large green protected by a small dam on the right approach.
Hole 6 Par 3 Men 180 metres - Ladies 144 metres
Plays longer than it looks. Lake Alexander forms the right hand edge of the fairway. Hitting into a medium sized flat green with a bunker behind.
Hole 7 Par 5 Men 482 metres - Ladies 449 metres
Elevated tees giving a good drive to the slight right hand dog leg with a water hole on the left of the approach fairway. Hitting into a mid sized slightly elevated green.
Hole 8 Par 4 Men 375 metres - Ladies 315 metres
A challenging hole going up hill to a split level green cut into the hill side which is protected with a deep bunker on the left front.
Hole 8 Par 4 Men 315 metres - Ladies 275 metres
The signature hole on the course. Elevated tees driving to a narrow entry between hills on the left and right squeezing the fairway. The down hill approach leads to a tight green with a large bunker protecting the left of the green.